The Japanese Pincess, Saint Saens, Lyric Opera Melbourne
"…Robert Macfarlane was well cast as Kornélis, using his light lyric tenor to great advantage to plumb the impetuous passions of the young art student."
Tony Way, Limelight Magazine March 13, 2017
Rossini, Petite Messe Solennelle, Canberra International Music Festival
"…Tenor, Robert MacFarlane sang with irresistible joy, unleashing operatic flourishes for the benefit of both God and the audience."
Jennifer Gall, The Canberra Times, 4 May 2016
Lully's Armide, Göttingen
"…Robert Macfarlane brought a remarkable presence as Renaud, who also mastered the tricky top notes of his part without any effort."
Göttinger Tageblatt. November 2015
Israel in Egypt, Halberstadte Domfestspiel
"…the soloists impressed. In particular Robert Macfarlane, who articulate tenor and great stage presence lent the text emphasis and power".
Volksstimme.de, Sabine Scholz , June 8 2015
Semiramide –György Ligeti Saal, Graz
"Delightful as the wild Scythian was the Australian tenor Robert Macfarlane…Macfarlane gave a bravura performance."
"Köstlich als wilder Skythe der australische Tenor Robert Macfarlane…Robert Macfarlane bestand bravourös."
Kleine Zeitung, Graz, May 1, 2014
Handel's Messiah – Canberra Choral Society
"Star of the show was Tenor Robert Macfarlane, whose unfailing enthusiasm was matched by a rich voice that filled the auditorium "
Canberra Times, December 17, 2013
St John Passion - Adelaide Festival
"the star of the evening…was Robert Macfarlane as the Evangelist….. Not only did he perform this extremely demanding role with great dramatic variety of delivery and with impeccable diction, but his timing was almost theatrical…"
Australian Stage, Nicholas Routley, March 18, 2012
Handel - Messiah
"Comfort Ye has never sounded more reassuring, Thou Shalt Break Them more threatening, and Thy Rebuke more heartbreaking"
The Advertiser, Elizabeth Silsbury, December 2010.
Schubert - Winterreise
"But then Robert Macfarlane is an unusual phenomenon, with a remarkable capacity for mastering works that would daunt most singers....The emotional arc of the performance was sustained without flagging for a moment. After the stunning climax of 'Die Nebensonnen' came the numbing, haunting conclusion of Der Leiermann. It was a memorable performance that left the audience and the performers emotionally drained."
The Advertiser, Stephen Whittington, October 2010
Robert Macfarlane studied at the Elder Conservatorium in Adelaide and subsequently at the Hochschule für Musik, Leipzig 'Felix Mendelssohn-Bartoldy' with Prof. Dr. Jeanette Favaro-Reuter, as recipient of the prestigious Thomas Elder Overseas Scholarship. He undertook extensive study of the Baroque repertoire with tenor Howard Crook and has also studied and performed with world-renowned accompanist Malcolm Martineau. He was also one of the final students of the great Tenor Peter Schreier. Robert Macfarlane was the winner of the Adelaide Critic's Circle award for best individual performance in 2012 (Bach- St. John Passion), a finalist in the Lortzing Competition in Germany in 2013, and winner of the Royal Melbourne Philharmonic Aria competition in 2009.

Most recently Robert made his debut with Opera de Lyon performing Tybalt in Boris Blacher's Roméo et Juliette, and with the Auckland Philharmonia Orchestra in the role of Pong in Turandot. He also performed Israel in Egypt for the Halberstädter Domfestspiele, Bach St John Passion in Belgium and Rossini's Petite Messe for Canberra International Music Festival along with his return to the Halberstädter Domfestspiele for Haydn's The Seasons. His 2017 engagements include St Matthew Passion (Evangelist) with Sydney Philharmonia, the role of Kornelius in Saint Saëns' The Japanese Princess for Lyric Opera, Carmina Burana and Belshazzar's Feast with Adelaide Philharmonic Chorus and his debut with Melbourne Symphony Orchestra in the Kats-Chernin version of the prologue to Monteverdi's Orfeo. He will also return to Germany and Japan for concert performances and will reprise the role of Renaud in Lully's Armide on tour in Europe.

Robert made his European Opera Debut in the virtuosic role of Ircano in Hasse's Semiramide in Graz and Leipzig in 2014, for which he was highly acclaimed by the Austrian critics. On the opera stage, he has also sung Monostatos (The Magic Flute) for West Australian Opera; Orfeo (Peri's Euridice)for Woodend Winter Arts Festival; the title role in Rameau's Pygmalion for the Peninsula Festival; Notary (La Sonnambula), Parpignol (La Boheme), Beppe (Pagliacci) and 3rd Jew (Salome) for State Opera of South Australia; Acis (Acis and Galatea) in Malaysia and Singapore; the roles of Echo and Pastore (and understudying the title role) in L'Orfeo with the Australian Brandenburg Orchestra for Brisbane Festival and in Sydney and Melbourne; and he has also performed with Pinchgut Opera, Lyric Opera of Melbourne and Co-Opera.

Robert is known internationally for his performances of Bach, in particular the Evangelist of the St. John and St. Matthew Passions, and was the 2008 and 2009 Bach Scholar in the St. Johns Bach Cantata program in Melbourne. He made his debut in Leipzig's Thomaskirche in 2013 as the tenor soloist in Bach's Mass in B Minor, with the Gewandhaus Orchestra and Thomanerchor under the direction of Georg Christoph Biller, returning the following year to perform Wär Gott nicht bei uns diese Zeit. Other acclaimed concert performances include soloist in semi-staged performances of St. Matthew Passion for Opera Queensland; Britten St Nicolas with the Adelaide Symphony Orchestra; Mozart Great Mass in C minor at St George's Cathedral, Perth; Handel's Messiah and Solomon; Monteverdi's Vespers at the Melbourne Recital Centre and the Adelaide Festival; Britten's Serenade and Les Illuminations; recitals of Schubert's Die Schöne Müllerin, Winterreise and Schwanengesang and Schumann's Dichterliebe and Liederkreis with pianist Leigh Harrold, Wolf's Italienisches Liederbuch with Anthony Legge, and for ArtSong Canberra and The Firm in Adelaide.
​
Robert also performs in the new music ensemble Duo Trystero with guitarist Aleksandr Tsiboulski, which has given the Australian premieres of works by Alec Roth, Wolfgang Fortner, Alexander Goehr and Paul Dessau and world premieres of works by David Kotlowy, Luke Altmann and Anne Cawrse.

​
Der Tenor Robert Macfarlane
wurde in 1986 in Australien geboren, wo er seinen ersten Gesangstudium unternahm. Seit Oktober 2012 studierte er Gesang an der Hochschule für Musik Leipzig 'Felix Mendelssohn Bartholdy' bei Prof. Dr Jeanette Favaro-Reuter und in Frankreich im Gesangsstudio Howard Crook. Robert studierte und sang auch mit dem berühmten Liedbegleiter Malcolm Martineau. Er war 2013 Finalist in den Lortzing Wettbewerb in Leipzig, und war 1. Preisträger in vielen Wettbewerben in Australien, einschießlich der 2009 Royal Melbourne Philharmonic Wettbewerb und der Kritikerkreis Süd Australien 2012.
Seitdem er in Deutschland ankam, sang Robert regelmässig in der Thomaskirche mit Thomanerchor und Gewandhaus Orchester unter der Leitung Georg Christoph Biller und mit der Halberstadt Kantorei und dem Mitteldeutsches- Kammerorchester unter der Leitung C. E Heinrich. Er macht 2014 sein Europäisches Operndebüt in Leipzig und Graz, als Ircano in "Semiramide Riconosciuta" von J.A Hasse. Im Sommer 2014 singt Robert Orfeo in "Euridice" von Jacopo Peri und Monostatos in "Die Zauberflöte" von Mozart an der West Australian Opera.
Sein professionelles Debüt machte er 2008 als Don Curzio in " Die Hochzeit des Figaro" von Mozart an der State Opera South Australia. Hier sang er wichtige Spieltenorpartien in "Bajazzo", "La Boheme", "La Fanciulla del West","Aida", "La Sonnambula" und "Salome" ua. Er machte Tourneé in "Die Lustige Witwe", "Barbiere von Sevilla", "Acis und Galatea" "Die Hochzeit des Figaro" und "Die Fledermaus" durch Australien und Asien. Partien wie Monostatos in "Die Zauberflöte" (Staatsoper West Australien), Titelrolle in "Pygmalion" von Rameau (Peninsula Festspiele, ltg. Martin Gester), und Orfeo/Pastore/Eco in "L'Orfeo" von Monteverdi (Australien Brandenburg Orchester, ltg. Paul Dyer) gehören zu seinem Repertoire. 2013 sang er die Tenorarien in einer Lindy Hume Inszenierung von Bachs Matthäus Passion (Oper Queensland).
Sein umfangreiches Repertoire als Konzert- und Oratoriensänger umfasst u.a. Bachs Passionen (Evangelisten und Arien), Messe in H-Moll und zahlreiche Kantaten, Britten Serenade, Les Illuminations und St. Nicolas, Händels Messias und Solomon, Mozarts Messe in C-Moll und Requiem, Schuberts Die Schöne Müllerin, Winterreise und Schwanengesang, Schumanns Dichterliebe und Wolfs Italienisches Liederbuch. Er arbeitete mit vieler der besten Orchester und Festpielen Australiens, einschließlich Adelaide Symphoniker, Australien Brandenburg Orchester, Camerata St. Johns, Darwin Symphoniker, Adelaide, Melbourne, Brisbane, Perth International Arts Festspielen, Woodend Winter Festspiele und Peninsula Festspiele.
Robert führt auch in der neuen Musik-Ensemble Duo Trystero mit dem Gitarrist Aleksandr Tsiboulski, die die Australische Uraufführungen von Alec Roth, Wolfgang Fortner, Alexander Goehr und Paul Dessau gab und Uraufführungen von Werken von David Kotlowy, Luke Altmann und Anne Cawrse.
Powered by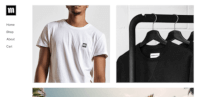 Create your own unique website with customizable templates.